2020 Official Show Sponsors
The Northwest Flower & Garden Festival is made possible by the generous support of sponsors and partners like the ones listed below. THANK YOU TO OUR SPONSORS!


westernwashington.buyatoyota.com
The Western Washington Toyota Dealers are proud to be the Official Automotive Partner of the Northwest Flower & Garden Festival. Western Washington Toyota Dealers' displays will spotlight Toyota's line-up of all-wheel drive vehicles. They are a great match for the active lifestyles of the show's audiences and we're thrilled to partner with Toyota.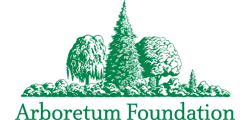 Founded in 1935, the non-profit Arboretum Foundation raises funds and manages membership and volunteer programs to promote, protect, and enhance Washington Park Arboretum—a spectacular 230-acre greenspace just a few miles from downtown Seattle. It is also a longtime partner of the Northwest Flower & Garden Festival. Every year since the very first Garden Festival in 1989, the Foundation has hosted the Festival's Opening Night Party preview gala and created a featured Arboretum display garden.

Mutual Materials is the largest supplier of masonry and hardscape products in the Pacific Northwest. We help our customers build better, more inviting communities by providing appealing hardscape and masonry products that stand the test of time and our eco-friendly products create green buildings and outdoor living areas.


Pacific Topsoils has been serving homeowners and landscape contractors with top quality topsoil products, mulches, and tools since 1978. Seven days a week, our real people are happy to answer your questions about our products, or stop by one of our many locations. With locations in King and Snohomish County including Everett, Issaquah, Kenmore, Maltby, Marysville, Mill Creek, Seattle, and the Gray Barn Nursery in Redmond, we're here to serve you.

"Connecting People With Stone"
Marenakos Rock Center has been a fixture in the Northwest Landscape Community for over 50 years. Marenakos Inc. is a third generation family owned business located just east of Issaquah, Washington.

When it's time to get to work in the yard or garden, you need reliable tools to get the job done. That's why Corona® makes blades that stay sharper, lightweight handles that reach farther and ComfortGEL® grips that reduce fatigue. Choose dependable tools that are ready to work whenever you are. Day after day, season after season.

The mission of the Northwest Horticultural Society is to provide a forum for gardeners and plant lovers in the Northwest to share their interests and learn about horticulture. NHS provides inspiration and education through lectures, symposiums, workshops, classes, plant sales and garden tours. NHS is also a major financial supporter of the Elizabeth C. Miller Library at the Center for Urban Horticulture in Seattle, and grants scholarships to students in horticulture at the University of Washington.

Official Sleep + Wellness Partner
Sleep Number delivers proven, quality sleep through effortless, adjustable comfort and biometric sleep tracking. Experience how Sleep Number's revolutionary 360® smart bed and SleepIQ® technology are proving the connection between sleep and well-being. Visit us in booth 2470 or at sleepnumber.com.

Fine Gardening is a beautiful resource filled with advice you can use, techniques you can trust, and inspiration you can act on. Stop by to say hello to the Fine Gardening staff in the seminar area!
Subscribe today!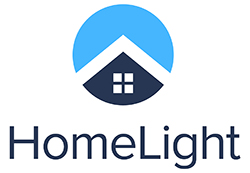 HomeLight's vision is a world where every real estate transaction is simple, certain, and satisfying. We build software and provide services to home buyers, sellers, and real estate agents.

KING 5 News
SPONSORSHIP OPPORTUNITIES
The Northwest Flower & Garden Festival offers select organizations an extraordinary opportunity to reach one of the country's most influential consumer markets. The Northwest Flower & Garden Festival is the second largest flower show in the United States. The shows' high production values and scale place these events among the world's leading garden events.

Sponsorship packages are tailored to individual company needs and may include features such as such as pre-Show and on-site recognition, product sampling, on-site exhibiting, and inclusion in show's advertising campaign. For more information, contact Jill Kivett at jillk@mpeshows.com.