Questions? We've got answers. Contact us today!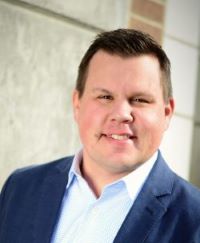 Jeff Swenson
Show Manager
Phone: 206.569.4656
Email: JeffS@mpeshows.com
Bio: Jeff Swenson has been the driving force behind the Northwest Flower & Garden Festival with over 16 years of show experience - running everything from home shows to RV shows to food shows. Jeff, Linsley, and their adorable daughter Ruby live in a suburb of Seattle where Jeff is an avid golfer, wine-drinker and WSU Cougars fan.
Courtney Goetz
Operations Manager
Phone: 206.620.0939
Email: CourtneyG@mpeshows.com
Bio: Courtney Goetz has been attending the garden show in 2003, assisting designer (and Courtney's mom) Sue Goetz of Creative Gardener install gardens at the show. What was a youthful "chore" became a lifelong love. In 2011, she became the youngest gold medal winner at the Northwest Flower & Garden Show, creating a full-size display garden for a school volunteer project. Courtney returned again in 2014 as a co-designer for another Gold Medal garden, also taking home the Fine Gardening Award, the Sunset Western Living Award and the American Horticultural Society Award.
Courtney joined the show in 2014 as the Social Media Manager, growing the online community behind the show and showcasing the beauty of the #NWFGS online. She held the position until the show was transferred to Marketplace Events in June of 2018. She is now the Operations Manager of the show, handling bigger projects and working on bringing exciting things for our attendees.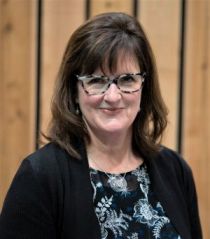 Greenane Davison
Exhibit Sales Consultant
Phone: 206.620.0660
Email: GreenaneD@MPEshows.com
Bio: Hailing from the Midwest and exploring the world at a young age, Greenane's heart has always belonged in the PNW. Lucky for us, the magnetic pull of the Pacific Ocean was strong enough and four years ago, our newest addition to the Seattle-Tacoma team left the blustery Chicago winters to embrace the rainy season with open arms and open umbrellas! An avid traveler, hiker and animal enthusiast, Greenane (pronounced "Gri-non aka "Green") spends her free time with her family and their furry kin (a dog and a horse) and enjoying all that the Pacific Northwest has to offer - including year round gardening and a unique coastal cuisine you just can't find 2,000 miles inland!
Get a Booth Quote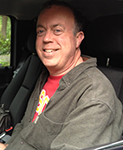 Lloyd Glasscock
Garden Coordinator
Phone: 425.422.3336
Email: LloydG@mpeshows.com
Bio: Lloyd Glasscock is well-known to people in the gardening industry, having been involved in the landscaping and nursery industry in Washington State for over 35 years. He has worked in retail, wholesale, and nursery and horticultural supplies, and he has also served in a number of leadership roles in industry associations. The past 20 years he's been a retailer of stone, water features, paving brick and building block to both the public and contractors, and he has had his own landscape design business. This makes Lloyd a natural to be the newest Garden Coordinator at the Northwest Flower & Garden Show, since the fully-built display gardens contain over 200,000 pounds of rock and boulders, countless pallets of brick and pavers, and many different kinds of water features. The three words Lloyd will make sure he never hears in the tense hours before the show opens: "There's a leak." But even better, Lloyd has created over 20 display gardens at the show. He's well versed on what it takes to design and build a garden, the complexity and the stress, and has always been interested in the whole planning process.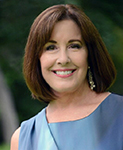 Janet Endsley
Seminar & Judging Manager
Email: JanetE@mpeshows.com
Bio: Janet was born and raised in California, moving to the Pacific Northwest in 1978. After working for a decade as a respiratory therapist she returned to school at the University of Washington for a degree in Public Communication, which launched a career in healthcare marketing and PR management for many years. She left work when her daughter was born, and her gardening addiction blossomed. Soon she became a volunteer leader in horticulture organizations, chairing the Pacific Northwest Gardens Competition for ten years and serving on the board of the Arboretum Foundation. She also served as Open Gardens chair, Hardy Plant Study Weekend chair and president of the Northwest Perennial Alliance. In 2005 she joined the garden show as the Seminar Manager, continuing in that role with Marketplace Events team in 2018. She loves working with leading garden writers, horticulturists and designers across the nation, bringing many 'must-see' speakers to our avid show attendees. She only wishes she could actually sit through an entire seminar, but running the seminars means constantly being on the go. In 2010 she served as the show's first Social Media Manager, which she held for three years, and she also manages the judging of the show's display gardens. In 2017 she added yet another hat, creating and managing the new GardenPRO Conference for professionals, launched at the 2018 show.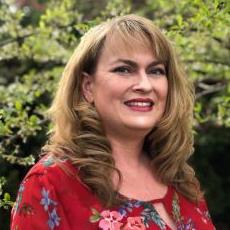 MICHELLE DERBES
Show | Office Administrator
Phone: 206.620.0938
Email: MichelleD@mpeshows.com
Bio: Michelle Derbes assists in coordinating many of the show features, including the display gardens, City Living gardens and the Floral Competition. She works hard all year for those two adrenaline-producing weeks of the show, from the very start of move-in, to the final farewell when the gardens are cleared out. She loves being a part of it all, helping it come together. You can find Michelle during the show as she greets people coming to the show office, so stop by and say hello. Michelle's also hoping some of the skills of the gardening experts rub off on her, since she confesses that "plants are not safe around me – they have a very short life expectancy." Her favorite plant is one she's managed not to kill.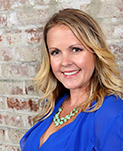 Jill Kivett
Regional Vice President, Sponsorship
Phone: 604.639.2288 ext. 221
Email: JillK@mpeshows.com
Bio: Home is where the heart is for Jill Kivett. A self-professed décor addict and graduate from the Alberta School of Business at the University of Alberta. In 2003 Jill found her calling at Marketplace Events where she oversees ten major annual home shows in Vancouver, Calgary, Edmonton and Winnipeg, while dreaming up creative and engaging corporate sponsorships for all Marketplace Events shows across Canada and the United States. It's a 'dream come true' for Jill to join the team behind the Northwest Flower & Garden Show (and we are ecstatic to have her on board)!
When she's not racking up frequent flyer miles, Jill enjoys volunteering with Dress for Success Vancouver, doting on her adorable ridgeback, Dalton, and ending the day with a full-bodied glass of cabernet in-hand. Follow Jill on her travels (and occasional golf outing) on Twitter and Instagram at @JillKivett.