Announcing the 2016 Theme ...
Jul 15, 2015, 08:13 AM
Displays to embrace "America the Beautiful"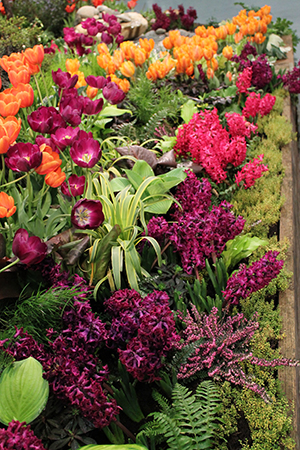 We had a 14 foot tall heart created completely from succulents, full scale Display Gardens with plenty of romantic settings, and quaint patios in our City Living area. It was the perfect winter escape. In 2016, we are excited to announce we're going a little more natural (but just as colorful). For the 28th annual Northwest Flower & Garden Show, the theme will be "America the Beautiful." Our displays will be inspired by well-known United States landmarks. Why? Well, we are joining in on the celebration of the National Parks Service turning 100 years old!
NWFGS Garden Coordinator Lloyd Glasscock says the designers will create stunning displays influenced by their chosen landmark. He noted, "The key is the gardens will be inspired by these landmarks; there's no expectation for someone to re-create the Grand Canyon." We certainly won't rule it out though, considering the extremely talented creators we have lined up for 2016.
The non-profit National Parks Foundation is thrilled to be celebrating their Centennial anniversary. But they say it's more than just a birthday.
"We want people everywhere to embrace the opportunities to explore, learn, be inspired or simply have fun in their 407 national parks."
Is there a particular landmark YOU want to see? Share your excitement with me by posting on our Facebook, Twitter, or Instagram. You can also get Show updates and other garden goodies via our newsletter, the Fresh Sheet!
You won't have to travel far to see the beauty of America. We are going to bring it to you, so save the date for February 17-21, 2016. It will be the trip of a lifetime! -Courtney