Blooms & Bubbles Floral Workshops

Bring your gal pals and join us for a floral design workshop at the Northwest Flower & Garden Festival! Sip on a glass of champagne while creating a fabulous make-and-take project led by a floral design expert!
All workshop packages include show admission for that day, materials to create a floral project with instruction from a professional florist, a beverage of your choice (selection of alcoholic or non-alcoholic), and the finished product to take home from the Festival.
Limited to ages 21 and older, must present ID at time of workshop.
Workshop spaces are very limited - Book early to secure your workshop spot!
Packages will go on sale in late November.
WEDNESDAY, FEBRUARY 26th: Coming Soon
THURSDAY, FEBRUARY 27th: Coming Soon
SATURDAY, FEBRUARY 29TH: Coming Soon
SUNDAY, MARCH 1ST: COMING SOON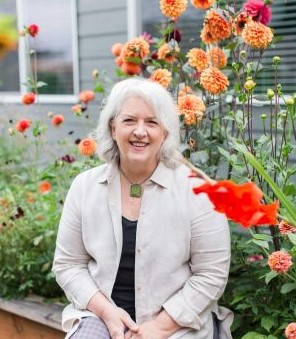 Blooms & Bubbles is produced by Debra Prinzing, founder and creative director of Slow Flowers LLC. Based in Seattle, Slow Flowers is an inclusive community dedicated to promoting American-grown flowers and connecting consumers with farmers, florists, designers and retailers who provide local, seasonal and sustainable flowers.