Staged on the Convention Center's Skybridge spanning Pike Street far below, 10 delightful patio gardens offer lots of practical ideas and inspiration, especially for apartment and condo dwellers, or anyone with a limited space for outdoor living.

City Living demonstrates just how creative container plantings can be in a small space. These 6ft. x 12ft. masterpieces incorporate intimate outdoor living spaces for relaxing and entertaining. The patio gardens demonstrate creative ways to use space, incorporating vertical wall planters, bold plant combinations, lavish textural accents, cozy seating and even water features using the natural sounds of water to mask the cacophony of city noise. These gardens are created by leading retail nurseries and landscape designers in the Pacific Northwest.

Below are a list of companies and individuals who will be partaking in the City Living competition at the Northwest Flower & Garden Show.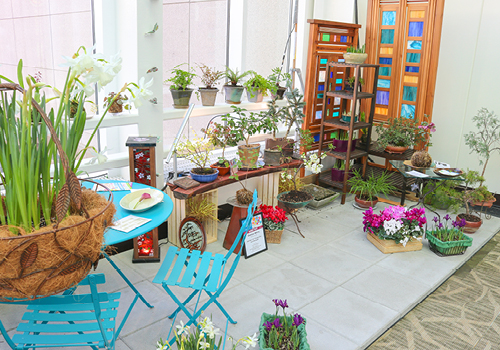 GARDEN OF TRANQUILITY AND DELIGHT
BONSAI AKIRA
Portland, OR
Designed by:
Lucy Davenport
503.720.3113
bonsaiakirapdx@gmail.com
bonsaiakira.com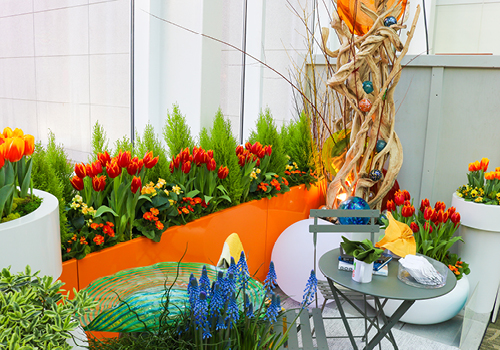 SEATTLE STYLE!
CAMDEN GARDENS, INC.
Seattle, WA
Designed by:
Camden Gardens Design Team
206.767.0811
info@camdengardens.net

camdengardensdesign.com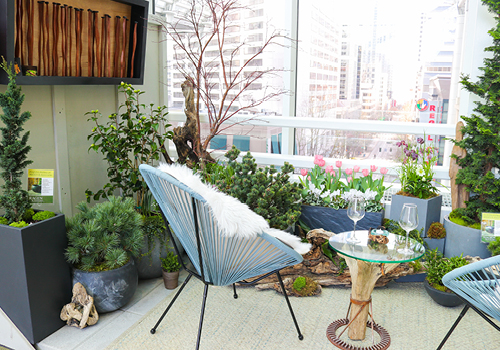 CELEBRATING URBAN TRANQUILITY
DESIGNS BY NATURE
Hansville, WA
Designed by:
Jeanette Moyer
360.649.3821
designsbynature@comcast.net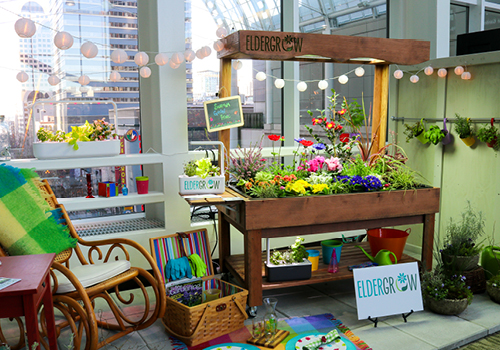 SUNROOM PICNIC
ELDERGROW
Seattle, WA
Designed by:
Orla, Kizzie and Kristin
206.512.3055
orla@eldergrow.org
eldergrow.org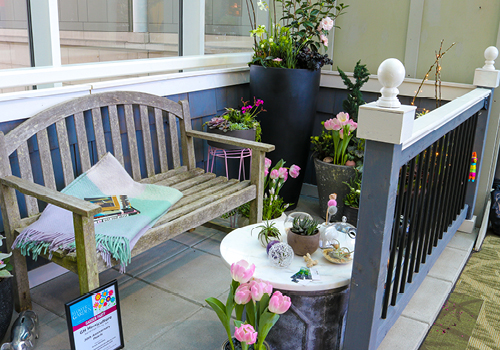 30TH ANNIVERSARY PEARLS
GH HORTICULTURE
Bainbridge Island, WA
Designed by:
Grace Hensley
grace@gracehensleyhorticulture.com
gracehensleyhorticulture.com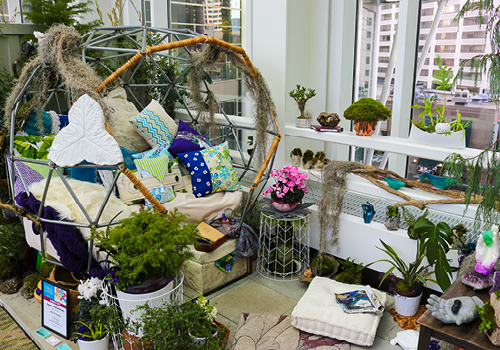 SET THE MOOD
HAPPENSTANTIALS
Burien, WA
Designed by:
Chance Justbe
206.271.9200
happenstantials@gmail.com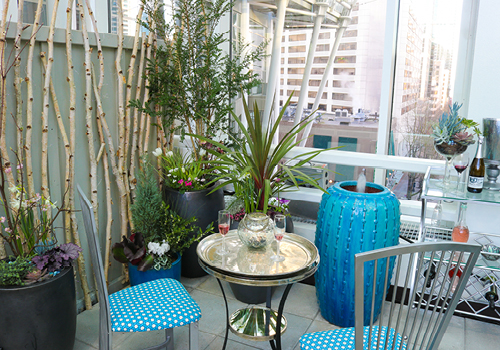 A BOTANICAL SOIRÈE
MA PETITE GARDENS
Snohomish, WA
Designed by:
Dee Montpetit
425.208.6515
dee@mapetitegardens.com
mapetitegardens.com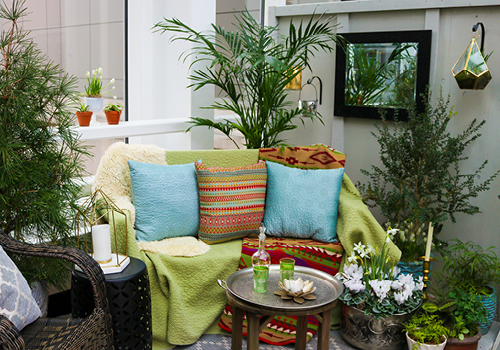 BOHEMIAN RHAPSODY
NATURES TAPESTRY LANDSCAPES
Olympia, WA
Designed by:
Tracey Kosenski
360.515.0318
plantgeek65@gmail.com
naturestapestrylandscapes.com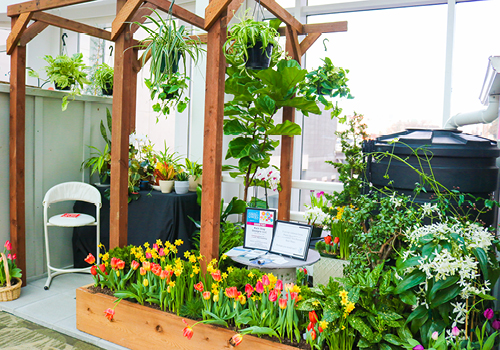 CELEBRATING RAIN WATER HARVESTING
RAIN DOG DESIGNS LLC
Gig Harbor, WA
Designed by:
Marilyn Jacobs & David Hymel
253.459.3539
marilyn@raindogdesigns.com
raindogdesigns.com/wordpress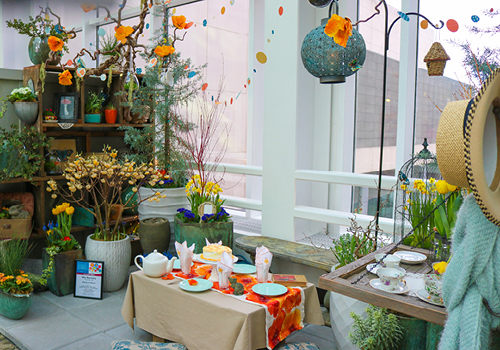 PLENTY OF ROOM
SKY NURSERY
Shoreline, WA
Designed by:
Ashley Bougie, Gina Jones, Kathryn Neumann, Jill Nunemaker
206.546.4851
sky@skynursery.com
www.skynursery.com
Do you think you have what it takes to participate in the City Living or Floral Competition at the Northwest Flower & Garden Show? Click on one of the buttons below to apply online today! If you have application questions, please contact us at 253-238-3807.
City Living Proposal
Floral Competition Application